Yes, Fugly, That's Our Baby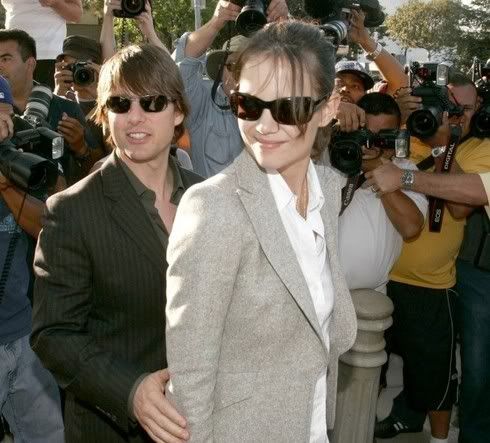 TOM: Kate, what do you think of my hair?
KATIE: It's amazing.
TOM: I set the Flowbie to stun. HAHAHAHAHAHAHHAHA. No, seriously, I actually just set it to "long." You don't think I look like a boy-bander? I think I look like a boy-bander. A little bit. A little boy-bandy.
KATIE: You look amazing.
TOM: What about my suit? Do you like my suit? Is my suit too movie-premiere-y for a soccer game?
KATIE: Your suit is amazing. Everyone wears Gucci to their child's soccer game. Gucci is amazing.
TOM: Are you being sarcastic?
KATIE: I haven't been sarcastic in 18 months. My head hurts too much.
TOM: Have some vitamins!
KATIE: Uh-huh.
TOM: WHAT'S THAT?
KATIE: Vitamins are amazing. Scientology rocks.